Goodyear is ready for the arrival of all-electric construction machines. The world's largest tire company informed Telsarati about the recent launch of its Powerload lineup for the North American construction market and more. Goodyear's Powerload lineup hints that the construction, loading, logistics support, and landscaping markets are also transitioning to battery electric vehicles. 
The tire company's Powerload lineup offers 365/80R20, 365/70R18, 405/70R18, and 405/70R20 sizes. Goodyear expects to introduce more sizes in late 2023. The most intriguing fact about Goodyear's Powerload tires is that they are electric drive ready and would work well with battery electric vehicles. 
"The Powerload lineup lends versatility and toughness to any application thanks to the specially designed features and innovative technologies incorporated in the new lineup," said Loic Ravasio, general manager, Goodyear Global & Americas OTR."Without a doubt, Powerload will help drive productivity and efficiency wherever it's put to work."
Powerload tires are specifically designed for compact wheel loaders and small graders—for now. These compact machines are usually used in construction, materials loading, logistics support, agriculture, and landscaping operations. As a result, Powerload tires will cater to a specific niche of vehicles or machinery that is just starting to transition to the battery electric format. 
Transitioning to Battery Electric Machines
During Tesla Investor Day 2023, Elon Musk predicted that all transportation would eventually go fully electric as the industry improves the energy density of batteries. A few companies that specialize in manufacturing construction equipment are already transitioning to battery electric vehicles. 
For instance, Caterpillar from the United States ranks the highest among all the companies producing construction equipment, and it has already demoed a battery electric machine. In October 2022, Caterpillar showed its support for a low-carbon future by adding four battery electric machines to its portfolio. The company announced battery electric machine prototypes, including a 301.9 mini excavator, 320 medium excavator, 950 GC medium wheel loader, and a 906 compact wheel loader. 
"Caterpillar is well positioned to help customers reach their sustainability goals, including lowering emissions on the job site," said Construction Industries Group President Tony Fassino. "It's important we meet customers on their sustainability journey today with a variety of solutions, including machines that run on renewable fuels or technology that increases fuel efficiency, as well as supporting them into the future as we power our next generation of machines."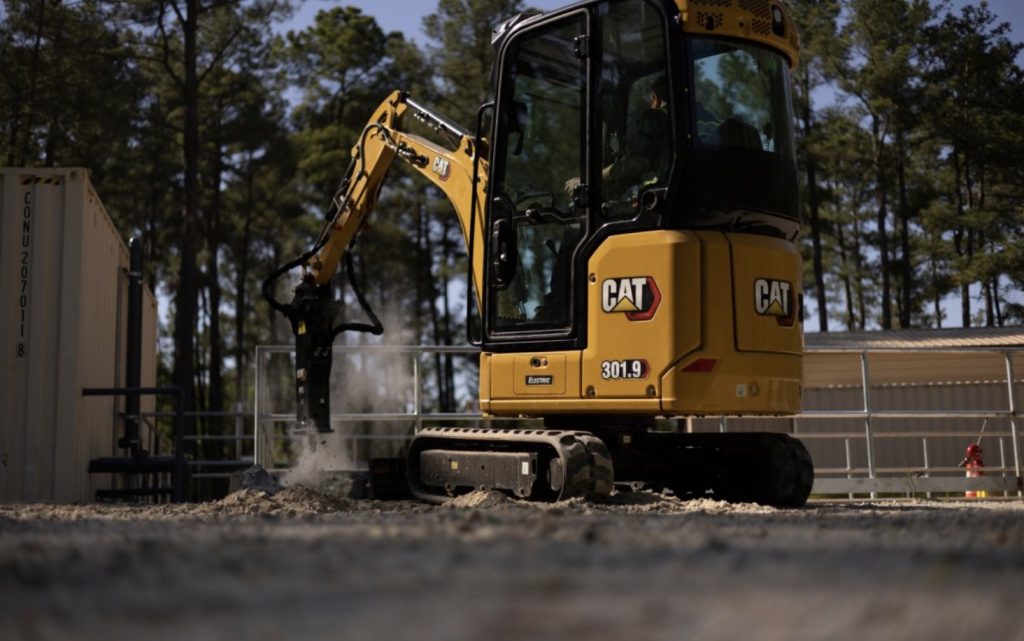 Other companies like Caterpillar, including Japan's Komatsu and Volvo in Europe, are also exploring battery electric machine options. 
Komatsu unveiled a 20-tonne class all-electric hydraulic excavator At Bauma 2022 in Munich last year. The Japanese company expects to introduce the all-electric hydraulic excavator in Japan and the European market by the end of 2023. Meanwhile, Volvo already offers five electric construction machines in specific markets. 
"Our electric machines have the power to change the way you do business. Work in new places, in sensitive environments, and even indoors. You get high performance delivered with less noise, fewer vibrations, and no exhaust fumes," commented Volvo about its all-electric machines. 
The Teslarati team would appreciate hearing from you. If you have any tips, contact me at maria@teslarati.com or via Twitter @Writer_01001101.
The post Goodyear preps for the arrival of all-electric construction machines [Feature] appeared first on TESLARATI.